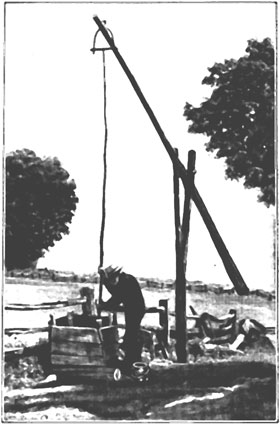 We have been very lucky to have some nice warm dry days recently. The sugar snap peas are in the ground already, and I've been able to shake off some serious cabin fever. We're putting up a fence around the hen's pasture to keep predators out, which takes a good bit of work when you don't have a post driver.
I did want to share a great link I found recently. "Handy Farm Devices and How to Make Them" is a great book for someone homesteading or interested in farm history. I gave a copy to my father-in-law a few years ago. Journey to Forever has
digitized the book
, so now I don't have to borrow it back.